GoCardless - A Tool To Boost Your Cash Flow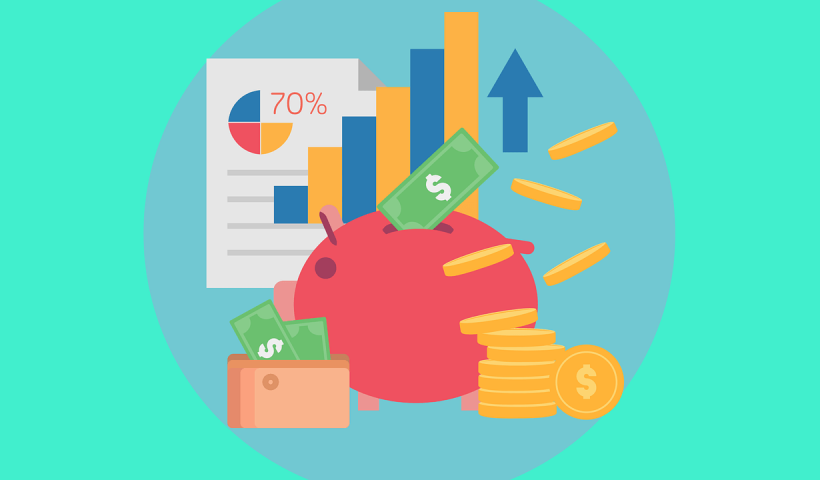 As a business owner, you know how important it is for your transactions to be simple, seamless, and safe. Nobody wants to have to deal with difficult financial transactions or late payments, etc, it's just a hassle! If you're looking for a way to make your business transactions easier and more efficient, then consider GoCardless for recurring, one-off, and variable payments from your customers. It's a great tool for boosting your business's cash flow. And it helps with bookkeeping as well.
GoCardless is an easy-to-use, secure way to set up and manage direct debits. On the platform, customers sign up and then their payment is debited from their bank account without them having to remember to pay. The frequency depends on your arrangement between you and your customers. You, on the other hand,  have the ability to manage all of the transactions and payments in one place. GoCardless then pays you the money straight into your bank account.
No more chasing overdue invoices! With GoCardless, users only need to set up their payment details once, securely online. Then you can collect one-off or recurring payments whenever they are due, in the format and currency you choose. Pretty great, right?
Direct debits are payments made on a recurring basis, but they can be for different amounts, usually to pay a subscription, invoice, or bill. If you have a direct debit set up, the amount is automatically deducted from your bank account on a certain date. You've probably already set up some direct debits for things like your electricity bill, council tax, or rent payments. As opposed to standing orders where your client makes an arrangement with their bank and says how much they want to pay and how often, direct debits mean your client gives permission to your bank to collect payments from their bank account.
We know that as a business owner, it can be difficult to find someone who understands your business – That's why we're here for you. We're a professional accounting and bookkeeping practice based in Oxford, UK, offering bespoke bookkeeping and accounting solutions that are tailored to meet your business's needs.
Whether you're just starting out or have been running your own company for years, Joanna Bookkeeping can help with everything from setting up your accounts in accounting software to helping with tax returns, day-to-day bookkeeping and reporting. We'll even manage the VAT returns that come with being self-employed or running a limited company, saving you time so you can focus on growing your business!
Benefits of using GoCardless
GoCardless is an extremely effective platform that allows for quick and easy setup of direct debits for clients which ultimately reduces admin time. Users benefit from automated payments from clients (meaning invoices are paid quicker) with fewer late payments. Plus, get notified when a client cancels a direct debit, so you can take action, quickly.
The platform integrates with existing accounting software such as Xero, Sage, Quickbooks, Free Agent, Salesforce, and more. They also have a feature called Instant Bank Pay, where you get immediate confirmation and visibility of payments, and immediate debiting, saving time and creating a smoother experience.
Other advantages of using GoCardless include:
Recurring payment collection
Ideal for subscriptions, invoicing, payment installments, and collecting recurring payments.
One-off payment collection
A convenient way to collect one-off payments whenever you need them.
International payouts and FX
Collect payments from customers in over 30 countries, including the UK, EU countries, USA, Canada, and Australia.
Success+
Recover an average of  70% of failed payments with Success+ using payment intelligence to predict and manage payment failures.
Get paid on time without the chasing, admin, or stress. Setting up a GoCardless account is simple and straightforward. Head over to GoCardless, enter your email address and follow a few simple steps to complete your sign-up.
P.S. If you want even more help with cash flow in your business, check out our article with 5 practical tips on making customers pay faster.
Just like any financial decision for your business, it helps to chat with a professional. If you have any questions or need accounting advice, don't hesitate to get in touch with Joanna Bookkeeping. Our Oxford-based accounting and bookkeeping team can help you discover the best bookkeeping strategy for your business. Plus, because we're fully digital, we offer services to businesses all over the UK.
We aim to help you spend less time on bookkeeping and more time growing your business, so let's have a chat with one of our accounting experts! Your Accountant in Oxford
Joanna Bookkeeping
The Wheelhouse Angel Court
First Floor, Angel Court
81 St Clements St
Oxford
OX4 1AW