Stripe - A Tool To Scale Your Business Faster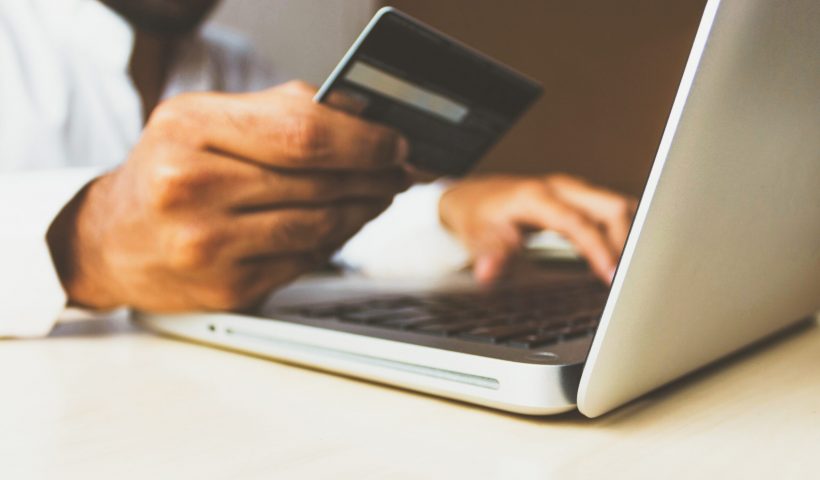 One of the biggest challenges for business owners is managing payments effectively. There are so many different payment methods, gateways, and platforms available, each with its own set of benefits and drawbacks. As a business owner, you need to make sure that you're using the right payment system for your needs and that it's reliable, secure, and easy to use for your customers.
One tool that has been gaining popularity in recent years is Stripe. Stripe is a payment platform that allows businesses to accept payments from customers around the world, and it offers a range of features that make it an attractive option for businesses looking to scale their operations. In this article, we'll explore what Stripe is, how it works, and why it's a great tool for businesses looking to grow.
We understand that as a business owner, it can be difficult to find someone who really understands your business. Joanna Bookkeeping is a professional practice based in Oxford, UK, offering bespoke bookkeeping solutions that are tailored to meet your business's needs. Whether you're just starting out or have been running your own company for years, Joanna Bookkeeping can help with the A to Zs of bookkeeping and accounting.
Stripe is a payment processing platform that allows businesses to accept online payments. It was founded in 2010 by Irish brothers John and Patrick Collison, and it has since grown to become one of the most popular payment platforms in the world. Stripe's mission is to make it easy for businesses of all sizes to accept payments online, and it has been successful in doing so. Today, Stripe is used by thousands of businesses around the world, from small startups to large enterprises.
At its core, Stripe is a payment processing platform that enables businesses to accept online payments. It does this by providing businesses with a range of tools that allow them to integrate Stripe into their website or app and even accounting software. Once integrated, customers can use Stripe to make payments using a variety of payment methods, including credit cards, debit cards, and mobile wallets.
One of the key features of Stripe is its simplicity. Unlike some payment platforms that require businesses to jump through hoops to get set up, Stripe is designed to be easy to use. Businesses can sign up for Stripe in just a few minutes, and once they're set up, they can start accepting payments immediately.
What are the benefits of using Stripe?
There are several reasons why Stripe is a great tool for businesses looking to scale their operations:
Easy integration – One of the biggest challenges of accepting payments online is integrating a payment gateway into your website or app. With Stripe, integration is easy thanks to its range of tools and APIs. This means that businesses can start accepting payments quickly and without the need for technical expertise.
Global reach – Stripe allows businesses to accept payments from customers around the world. This is important for businesses that want to expand their operations beyond their home market. Stripe supports over 135 currencies and has a presence in over 40 countries, making it a great option for businesses looking to go global.
Security – Stripe takes security seriously and has implemented a range of measures to protect businesses and their customers. Stripe is certified as a PCI Level 1 Service Provider, which is the highest level of security certification in the payments industry. This means that businesses can be confident that their payments are secure when using Stripe.
Customisable – Stripe is highly customisable, which means that businesses can tailor the platform to their specific needs. This includes the ability to add custom branding to payment pages, create custom reports, and set up automated workflows.
Improved cash flow in your business – With the ability to create recurring payments via Stripe, you are minimising the number of cases in your business where your clients don't pay. And clients very often love this feature because it reduces their admin time spent on making payments. Both sides are also building a great relationship because no-one is unhappy about missed payments, late payments, and any other issues related to payments.
More time for you and your team – Recurring payments mean less time chasing clients who would normally not pay on time. This is great especially if you make it a default payment method in your business. You can combine this with additional payment methods, for example, Direct Debits, and use GoCardless solution for this. Just make sure first that the payment method you're implementing or setting as default is going to work in your industry and is something that your clients would expect. But here at Joanna Bookkeeping, we are a great fan of automated payment solutions because they are usually a huge benefit for both sides.
Range of features – Stripe offers a range of features that make it a great option for businesses looking to scale. This includes support for recurring payments, subscriptions.
Modern accounting practice from Oxford
You're not very confident with tech?
Our accountants can help you set up accounting software and much more.
Setting up Stripe is free and they don't charge monthly or annual fees for its services. It works by taking a small percentage of each transaction that is processed through its platform. This percentage varies depending on the country and currency that the transaction is made in, but it typically ranges from 1.5% to 3.5% per transaction. In addition to transaction fees, Stripe also charges businesses for other services, such as chargeback fees and subscription fees for premium features.
For sales made online in the UK (GBP) Stripe users will incur a cost of between 1.5% + 20p (for standard UK cards) and 2.5% + 20p (for EU cards).
*This pricing is accurate as of February 2023 and may be subject to change.
You maybe be thinking implementing Stripe is another cost in your business. It's not completely free, but we encourage you to look at a bigger picture. Whether it's implementing Stripe or another payment provider or any other system in your business, you should look at other factors as well.
What benefits are you getting from this? Does it save time? Does it minimise the number of unpaid invoices? Can my admin or my team's admin time be now spent wiser somewhere else thanks to time savings? And many others.
You may be spending on Stripe fees, but thanks to the new solution, you will be very likely saving somewhere else overall.
Just like any financial decision for your business, it helps to chat with a professional. If you have any questions or need accounting advice, don't hesitate to get in touch with our Oxford-based team of bookkeeping and accountancy experts. We can help you discover the best financial strategy for your business and help you choose tools like Stripe to scale your business faster. Plus, because we're fully digital, we offer services to businesses all over the UK! Your Accountant in Oxford
Joanna Bookkeeping
The Wheelhouse Angel Court
First Floor, Angel Court
81 St Clements St
Oxford
OX4 1AW