5 Ideas For Starting A Home Business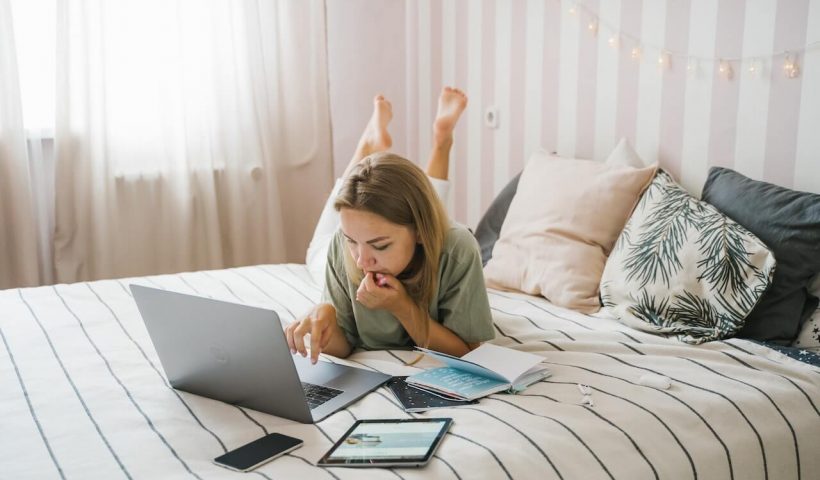 Starting a business from home is an excellent way to become your own boss and achieve some financial independence. With the rise and the availability of new technologies, it's now easier than ever to launch a business from your home. But with so many options available, it can be challenging to figure out the best business to start at home. This blog post will explore five home business ideas that offer low startup costs and the potential for high returns.
Accountants are skilled at keeping businesses of all shapes and sizes on track, and they can help you save time, money, and stress by helping you:
➡️Chose the correct business structure
➡️Pay the right amount of tax
➡️Prepare financial statements
➡️Implement and maintain accounting systems
➡️And so much more!
At Joanna Bookkeeping we can help support your business by explaining your legal requirements as a business owner. If you want to avoid getting stuck in red tape and make sure everything is done correctly from the beginning stages and beyond, then let us help! Book an initial call with our Oxford-based accounting team.
Let's take a look at 5 ideas for starting a home business…
1. Online Teaching or Coaching
Online tutoring and teaching is an excellent business idea for those with teaching or coaching experience. You can start by building a course on websites like Udemy or teaching English as a second language on websites like VIPKid. With courses like this, your income isn't limited by your time as you don't have to sit and teach your clients individually and people can buy your courses day and night.
You may just require lots of preparation time at the beginning to build a course but you can use lots of free or cheap materials for this. Some of these you probably already have, like a PDF reader for example. With a low startup cost and the ability to work from home, this is a great option for those who want to start a business on a budget.
Starting an e-commerce shop is another great home business idea. You can sell products online without having to worry about renting a physical storefront. Websites like Etsy and Shopify make it easy to set up an online store and start selling products (even digital products).
With the low startup costs (depending on the product you want to sell of course), you can start small and scale up as your business grows. Make sure you research your product first to invest your time and budget into something that people really like and need, not into what you like!
Start your business with clarity and confidence.
Starting your own business doesn't have to be confusing and overwhelming.
Grab this FREE Business Start-Up Pack and start building your dream business today.
Starting a home business doing drop shipping can be a great way to make money while working from home. Drop shipping is a type of retailing that allows you to sell products without having to keep them in stock. Instead, when a customer orders a product, you simply purchase it from a third-party supplier and have it shipped directly to the customer, via Amazon for example. This can save time and money, as you don't need to manage inventory or worry about shipping costs.
4. Virtual Assistant Services
A Virtual Assistant is a professional who provides administrative support to clients from a remote location. If you have experience with administrative tasks and excellent organisational skills, you can start offering your services from home and this small business idea from home can be perfect for you.
You can start by reaching out to small businesses and entrepreneurs to offer services such as:
Customer service
Social media management
Calendar management
Email marketing
And so much more!
This type of business involves very low costs as you can start with using your personal laptop at the beginning. There's also lots of software out there for managing projects for clients that offer free plans. If you need to incur additional costs for a client's project, this can be factored in the price of your service as well. You can also consider recharging a client for certain costs. Especially if this is a one-off specifically needed for a project.
Content creation is another great small business idea from home for those with a passion for writing, photography, or video production. You can start by creating and selling content for websites, blogs, and social media platforms. You can also offer your services to businesses and individuals who need help with their content marketing efforts.
Writing will be probably the cheapest option to set-up. Photography and video production may require more investment in professional equipment. But if you already have something that you use for private purposes, you can consider using it initially in the business before you can afford to buy something even better.
Make sure you understand how using something for both private and business purposes affect your tax return! It's always best to speak to a professional accountant about this.
Starting a business from home is an excellent way to achieve financial independence and live the life you want. With these five home business ideas, you can start a business with low startup costs and the potential for high returns. But any business will definitely require your time especially when you're just starting out, and working on your own. Remember, running a business also involves admin time, sorting paperwork, doing your tax returns, etc.
We understand that you may not have a budget at the beginning to hire an accountant or bookkeeper on a regular basis, but it's worth at least paying them for a little bit of time to explain things to you and give you some training, for example, about bookkeeping. If you leave things unattended for a long time or will make a big mess not knowing what you're doing, believe us, this can cost much more to sort out.
Start exploring these ideas and find the perfect home business for you!
At Joanna Bookkeeping, we understand exactly how important it is for your business to have good financial management in place. That's why our Oxford accountants and bookkeepers work with business owners like you all over the UK to help ensure that you're prepared for your accounting responsibilities. Get in touch with our Oxford accounting office for a free initial chat. Your Accountant in Oxford
Joanna Bookkeeping
The Wheelhouse Angel Court
First Floor, Angel Court
81 St Clements St
Oxford
OX4 1AW