When Is The Right Time To Hire A Bookkeeper?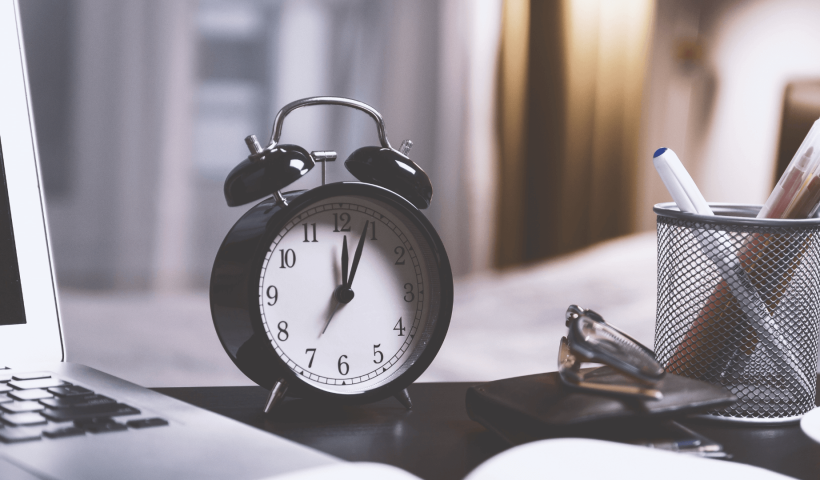 Recognising the pivotal moment to bring a professional bookkeeper into the fold can be a game-changer for business owners. As the gears of your enterprise turn, signs emerge, signalling the need for expert financial management. In this comprehensive guide, we delve into the key indicators that it's time to hire a dedicated bookkeeper whether you're a budding business owner or a seasoned professional.
As a UK-based bookkeeping and accounting company, the team at Joanna Bookkeeping knows first-hand how business owners can benefit from outsourcing important tasks to an experienced bookkeeper, and what this partnership can mean for the long-term financial wellbeing of your business.
Get in touch with our Oxford-based accounting and bookkeeping team and let's have a chat!
Not based in Oxford? No problem! We're fully digital and partner with business owners all over the UK.
Struggling with Time Management
Time is the most precious resource for any entrepreneur. When the demands of managing day-to-day operations start to encroach upon critical financial tasks, it's a clear sign that the time has come to outsource bookkeeping to a professional bookkeeper. By offloading the intricate tasks of record-keeping, you'll free up invaluable time to focus on growing and nurturing your business.
Navigating VAT Registration
Stepping into the realm of VAT can be a daunting experience for any business owner. Understanding the implications and obligations of VAT registration is crucial. A skilled bookkeeper not only ensures your VAT records are correct but will also help you stay compliant with Making Tax Digital for VAT.
Starting a Business with Limited Accounting Know-How
Embarking on a new business venture is an exhilarating journey, but for many, it comes with a glaring knowledge gap in accounting practices. While accounting software can be a helpful tool, it won't replace the expertise of a professional bookkeeper. Their keen understanding of financial principles and regulations ensures that your business starts off on the right financial footing. So, if you have no or little idea what you're doing, outsourcing to a professional bookkeeper is your answer.
Implementing Accounting Software​
The introduction of accounting software can revolutionise how your business handles its finances. However, navigating the intricacies of implementation can be overwhelming. A proficient bookkeeper not only helps seamlessly integrate the software into your operations but also provides invaluable insights on leveraging its full potential. It's crucial your accounting software is correctly implemented as any errors will be affecting your operations, decision-making and future of your business.
Check out our article Do I Need An Accountant Or Can I Just Use Accounting Software? for even more info!
Integrating Additional Business Software​
Expanding your business often involves adopting new software solutions, from payment gateways to stock management systems. Ensuring these tools integrate seamlessly with your existing financial infrastructure is paramount. A skilled bookkeeper takes charge of this integration, guaranteeing that all systems work in harmony to support your business's growth.
Qualified Oxford bookkeeper and accountant
Looking for bookkeeping services and more?
We offer a range of accounting services tailored to your individual needs.
Lacking Confidence in Financial Management
If you find yourself in a position where you lack confidence in your current bookkeeping practices, it's a clear indication that professional intervention is needed and hiring a bookkeeper is your answer. A dedicated bookkeeper brings assurance and expertise to your financial management, instilling confidence in your business decisions.
Managing an Increasing Number of Transactions
With business growth comes an uptick in transactions. As the volume increases, so does the complexity of managing them effectively. A professional bookkeeper is adept at handling this surge, ensuring that each transaction is accurately recorded and tracked. If you start seeing backlogs of transactions, you definitely need to hire a bookkeeper as soon as possible before things will completely get out of control.
Wrestling with Cash Flow Management
Maintaining a healthy cash flow is the lifeblood of any business. If you're grappling with cash flow challenges, a skilled bookkeeper provides the expertise needed to navigate these financial waters. From making sure your records are accurate and up to date to optimising payment schedules, they play a crucial role in stabilising your business's financial health.
Surging Sales, Declining Profits
A paradox that often confounds business owners is a surge in sales accompanied by dwindling profits. This discrepancy can stem from various factors, including cost management and pricing strategies. If you're in this situation, you need reliable records to make quick and smart decisions benefitting your business. The longer you wait with outsourcing to a professional bookkeeper, the more difficult it will be to sort your profitability issues.
Drowning in a Sea of Paper Records
In an increasingly digital age, drowning in paper records is not only inefficient but also leaves room for errors and oversight. A bookkeeper introduces modern record-keeping solutions that not only streamline operations but also enhance data security and accessibility. Hire a professional bookkeeper on an ongoing basis or as a one-off advisory service.
Each of these indicators serves as a beacon, guiding you towards sound financial management and sustainable growth. We stand ready to support you and your business in this critical transition.
Here at Joanna Bookkeeping, we're passionate about supporting ambitious businesses at every stage of their journey. If you've reached the stage where you need some guidance, reach out. We're here to help you grow, one step at a time. For professional assistance with your bookkeeping needs, book a call with our Oxford-based bookkeeper. Your Accountant in Oxford
Joanna Bookkeeping
The Wheelhouse Angel Court
First Floor, Angel Court
81 St Clements St
Oxford
OX4 1AW