The Trick For Entering Bills in Xero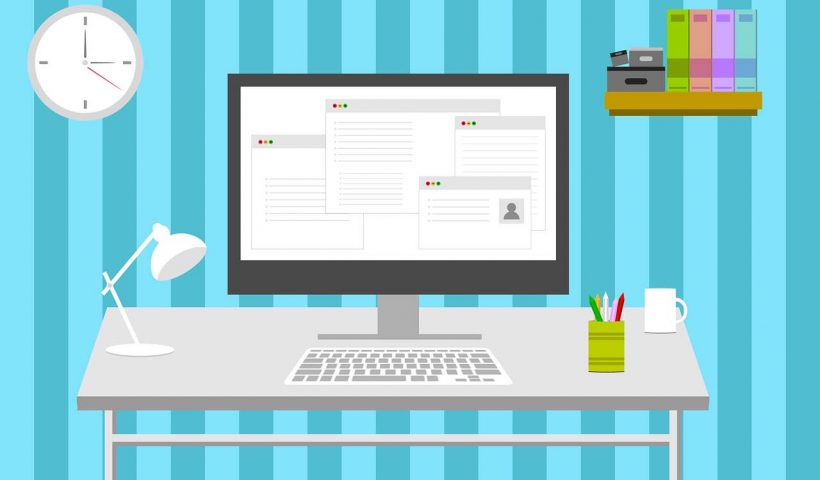 If you spend hours entering bills into your accounting software, you know it isn't always fun. What if we tell you, you can make it quicker and more accurate?
Do you get the same bills from time to time and you sort of recognise them but you never really remember how they were posted? What account they exactly should go to and what tracking category was used for them (if you use tracking categories in Xero)?
Or maybe some of your bills have multiple lines with lengthy descriptions and they are always the same? You don't want to be typing these things each time you enter a bill but at the same time you want to be consistent with how you create bills in Xero.
Consistency and accuracy is the key when processing invoices in your accounting software. If you post the same things to different accounts simply because you don't remember where they normally go and you have no time to check it, it produces false reports about your business expenses, income, assets and liabilities. As a consequence, you make bad management decisions.
Good news is- our Xero accountants from Oxford have a solution for this and you will love it.
How to quickly create a bill in xero
There's two main methods:
Method 1- copy a previous bill.
Method 2- add your previous bill to the one you're creating.
Let's go into more details of each method.
Method 1 for creating a bill in Xero
1. Find a previous bill in Xero for the same supplier and open it.
2. From the Bill Options drop-down select Copy.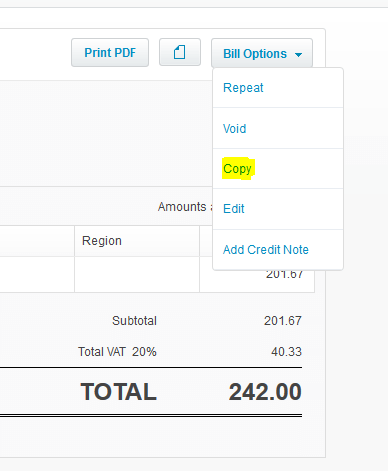 A new bill will be created with all the details from the previous bill.
3. Update the necessary information, e.g. date, reference number, amount.
4. Save your bill or approve it.

Method 2 for creating a bill in Xero
If you email your bills to the Files in Xero, you can use this method instead of the method 1.
1. Go to the Files in Xero.
2. Click on the three dots next to your file and select Bill from the available options.
3. In the From box, select your supplier.
4. Once you select the supplier, you will see a new option added under the box: Add last items.
5. Click on Add last items.
This function will add the information from the most recently entered bill in Xero for this supplier like description, account, tax rate and amount.
6. Update the necessary information, e.g. date, reference number, amount.
7. Save your bill or approve it.
This method is great and we use it very often here at Joanna Bookkeeping. However, it only works when you have the same bills from your supplier as it only adds items from the most recent bill in Xero.
If your supplier issues more than one type of invoices, then the method 1 will be a better option. You can find a similar bill in Xero created before, copy it and create a new bill within seconds. Your Accountant in Oxford
Joanna Bookkeeping
The Wheelhouse Angel Court
First Floor, Angel Court
81 St Clements St
Oxford
OX4 1AW